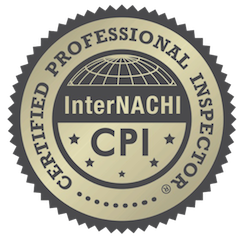 Rick Moore was born and raised on the Colorado Front Range.  He went to Columbine High School in Littleton and then attended and received his Bachelor of the Arts degree from Western State Colorado University in 1989.  He married his college sweetheart and raised 2 fine young men while living in Northern Colorado.  He loves Colorado and all it has to offer for outdoor recreation, skiing, fishing, hiking, biking …
Rick has a very in depth knowledge of platform framing in Colorado and home construction in general in our region.  Rick started framing homes at the age of 16 and spent over 2 decades in the residential and commercial construction industry in Colorado.  He has built dozens of homes with his own two hands.
Rick is known in the inspection community for being well rounded and a very detailed and down to earth inspector.  He is very experienced and well versed in dealing with home owners and potential home owners; and an expert in explaining home building methods, repairs, and deficiencies in layman's terms.
His qualifications currently are as follows:
Bachelor of the Arts Business Administration Western State Colorado University 1989
InterNACHI member 2016
ASHI member 2016
20 years Construction Experience:

Residential Platform Framing
Residential Siding, Trim, Windows
Residential Landscape Design and Installation
Commercial Landscape Design and Installation
Residential Flooring Installation
Commercial Highway Construction
Commercial Building Construction

Basic Home Inspector Course PHII August 2016
Advanced Home Inspector Course PHII August 2016
InterNACHI member 2016
ASHI member 2016
Code of Ethics Course InterNACHI September 2016
National Ethics Association September 2016
InterNACHI Standards of Practice Course September 2016
CPI – Certified Professional Inspector InterNACHI October 2016
178 Total Credit Hours of Home Inspection Classes completed February 2018
Hundreds of Paid Home inspections completed with 100% satisfaction, zero complaints.
Trevor was born in Ft. Collins Colorado and attended Mead High School where he lettered in Football, was the regional winner at the State H.S. welding competition, and graduated with honors in May of 2016.  After High School Trevor worked as a structural welder for a year while he further researched his career path.  In the Spring of 2017 Trevor decided he wanted to pursue a career as a firefighter.  He is currently living in Greeley and attending the Aims Fire Academy.  He will graduate fall of 2018 and will pursue a career as a fireman and continue to work for Sherlock Homes on his off days, typically fireman work ten 24 hour shifts per month leaving ample time to build another career simultaneously.  Trevor loves music, snowboarding, working out, hiking, fishing and also has a great love of the outdoors in general.
Trevor started working with his dad on residential homes at the old age of 7.  He would help his Dad and get paid for simple task on occasion, that role grew substantially as he got older.  Trevor showed an interest and sequentially joined Sherlock Homes Inspection division the summer of 2017.  Home inspection is natural for a fireman because they are taught in depth knowledge of residential and commercial construction methods as well as detailed education in structural requirements of homes / buildings.  He will graduate from the fire academy in the Fall of 2018.  After which he will pursue his primary career of a firefighter and then begin to work on his certifications for home inspections.
His qualifications currently are:
Trevor has almost a decade of part time construction experience helping his dad with various projects including: Residential Framing, Decks, Fences, Irrigation Systems, Basement Remodeling, Interior Remodeling, Hardwood Flooring, Tile, Carpet Cleaning and Installation / Repairs.
HS diploma 2016 Mead H.S.
Structural welding 2016-2017
Aims Fire Academy 2017 to present, graduating December 2018
Inspector apprentice 2017 to present.
Anticipated CPI certification from InterNACHI 2019.